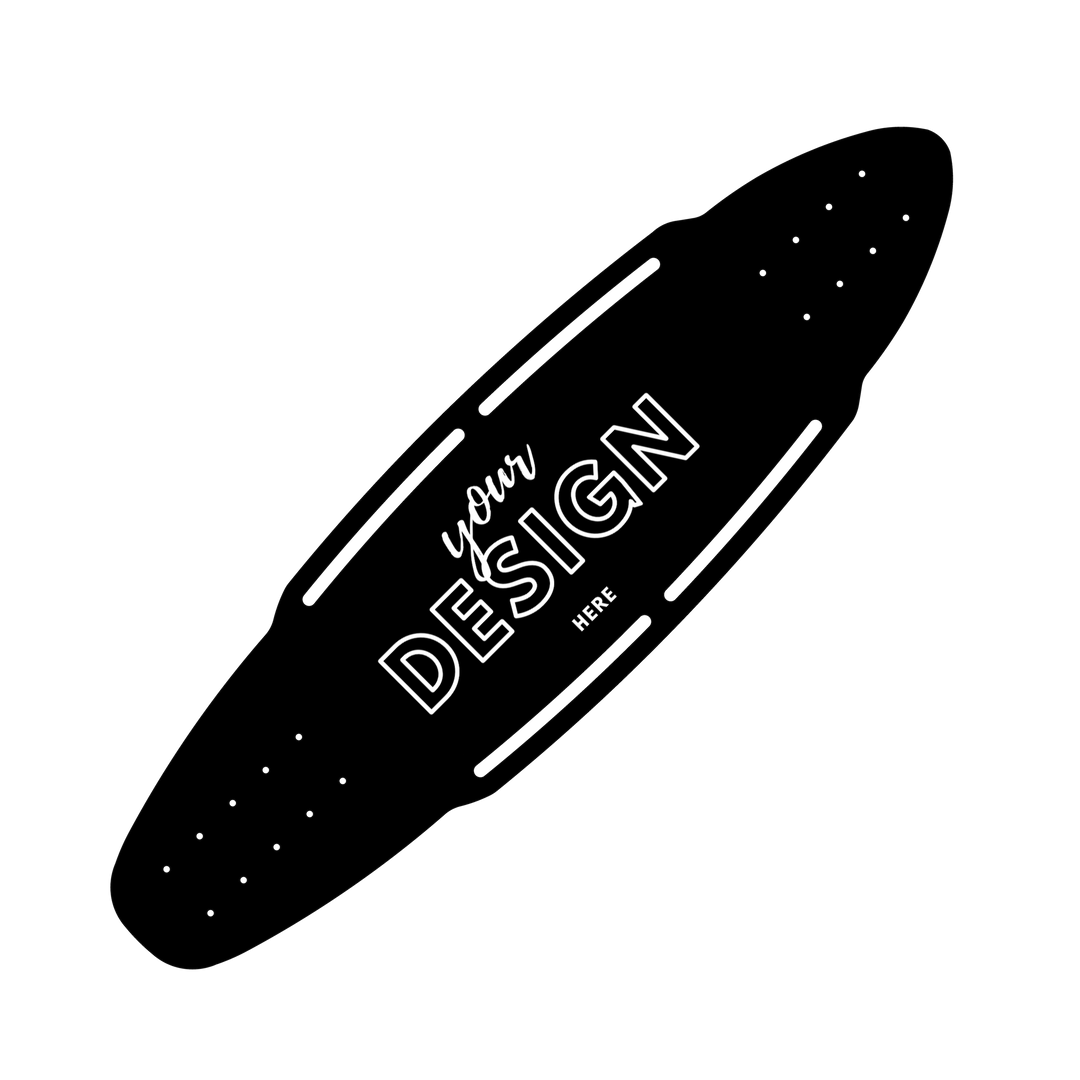 Design Your Own Slalom 30V
Comes as a Complete
---
Slalom 30 Vented 
The S30 Vented is your ultimate Hill bombing, down-the-line cruising, and bank carving hybrid. 

What Is This Shape?

This deck from a scientific and team tested stand point is lighter and more stable because of its design. The vented shape not only offers a lighter more airy feeling to the rider, but it enables for more control with weight distribution. 

Whose It For

This deck was created for those looking to get the "best of both worlds". Whether your are looking to bomb some hills with your mates or just cruise around town carving on a few driveways and banks - This sled has you covered. 

Board Design
The board is engineered UNLAMINATED fiberglass composite. Meaning, your board will never delaminate, break, or die. EVER.
With your traditional wooden skateboard - when you tilt it to turn - energy is lost. This means you end up slowing down in the turn. With this deck, you send more energy directly to the wheels when carving. This allows you to generate more speed...not lose it.
Board Dimensions 

Length: 30" 
Width: 8.5"
*warranty/guarantee excluded on "vents
"
 of pro40v & s30v decks