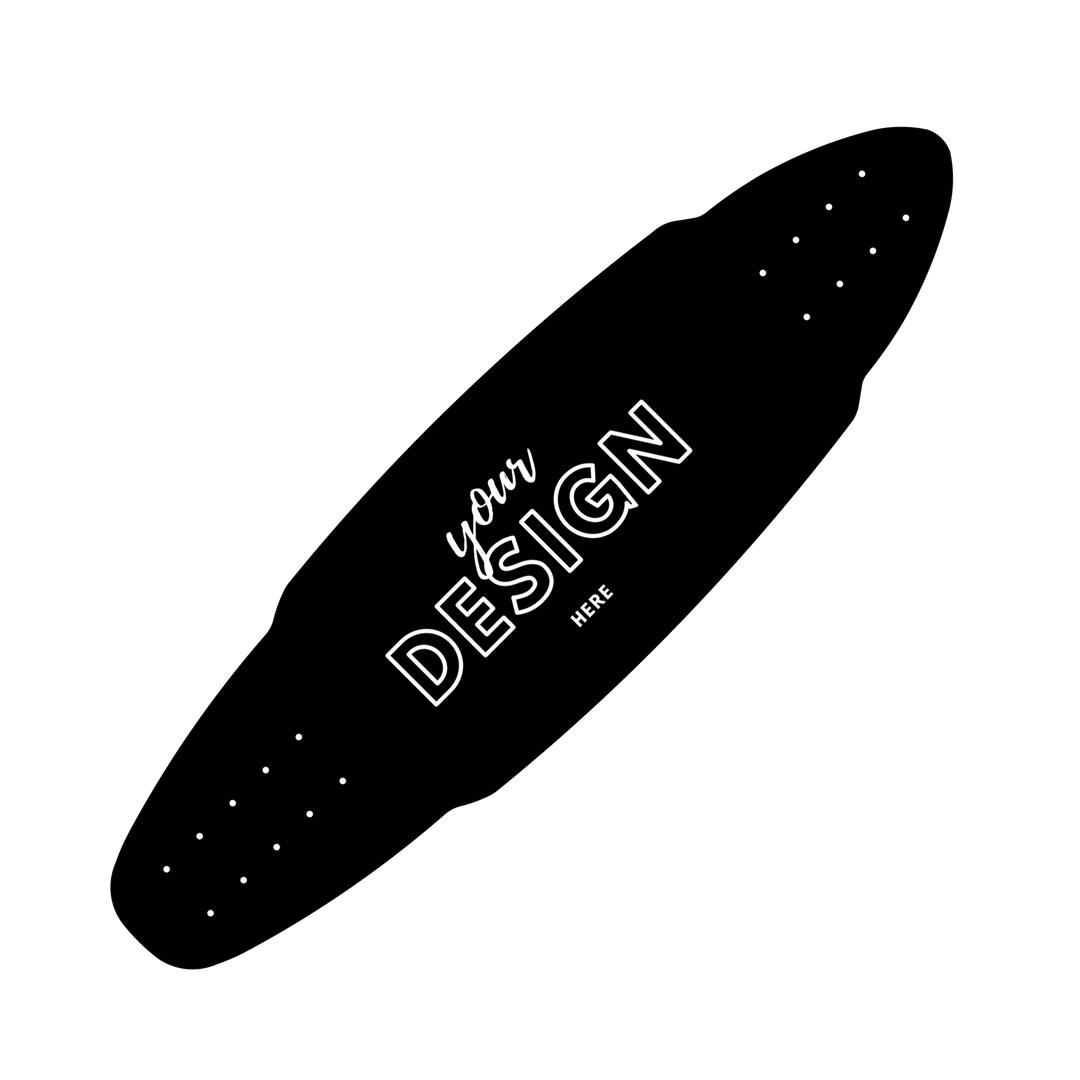 Design Your Own Slalom 30
Comes as a Complete
---
Slalom 30 (comes as a complete with white wheels)

The S30 is a combination of size and shape to create the most unique riding experience deck we offer. This sled inspires tight lines to be drawn with maximum speed in mind.
Born To Carve
This board was made for speed and responsiveness. The moment you step on this board you will notice you can pump, increase, and maintain high speeds at ease. Even when flowing through turns.
Whose It For
This deck was designed for high-speed pumping and precision skating. But it is also very accessible to all levels of skaters. So if you are looking for something fun to ride that can simultaneously handle fast riding around obstacles, banked surfaces, or downhill - this is your match.
Board Design
The Slalom 30 features a variety of truck mounting holes, so you can set this ripper up any way you want. The board is also engineered UNLAMINATED fiberglass composite. Meaning, your board will never delaminate, break, or die. EVER.
With your traditional wooden skateboard - when you tilt it to turn - energy is lost. This means you end up slowing down in the turn. With this deck, you send more energy directly to the wheels when carving. This allows you to generate more speed...not lose it.
Board Dimensions 

Length: 30" 
Width: 8.5"