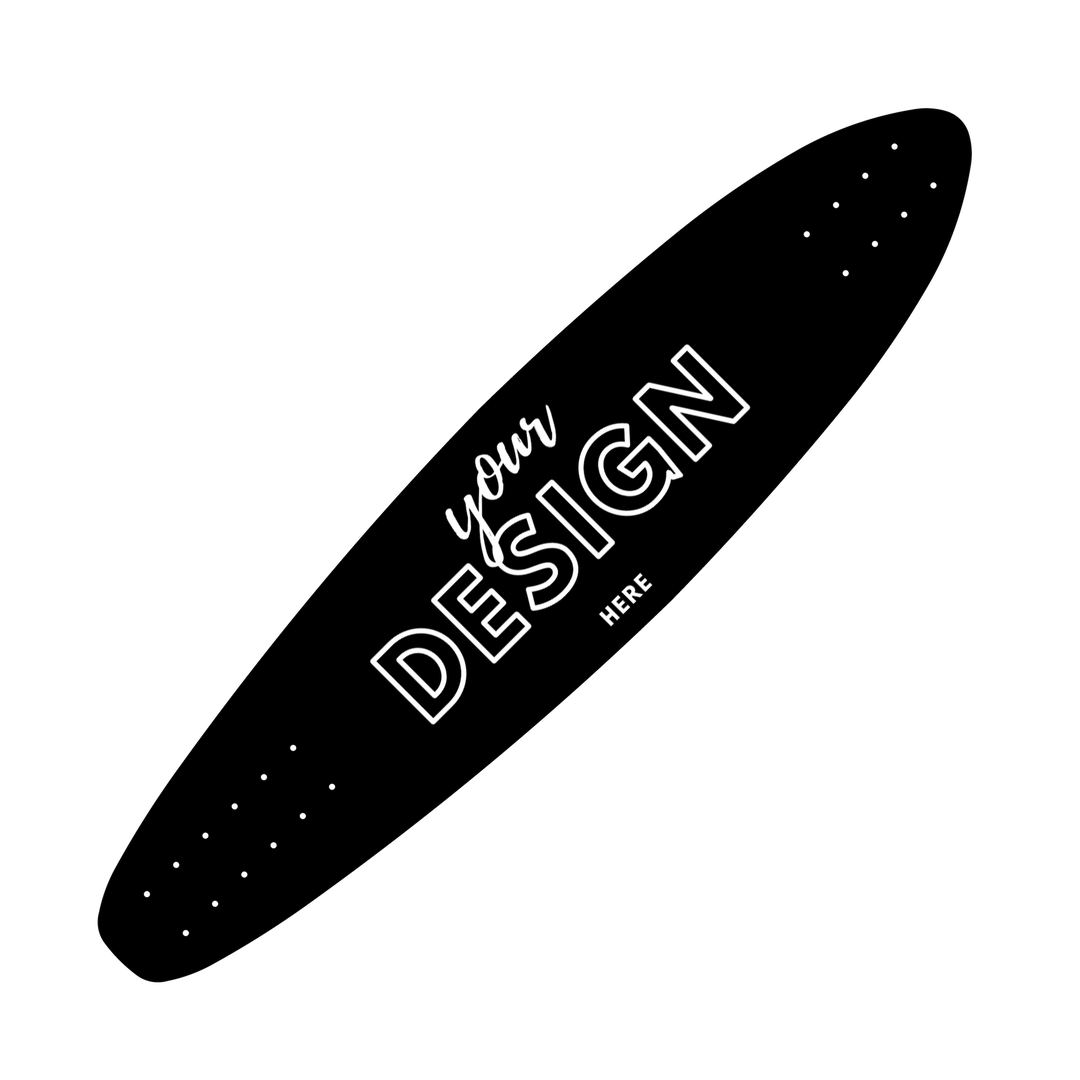 Design Your Own Cruiser 36
Comes as a Complete
---
Cruiser 36 (comes as a complete with white wheels)
This sled is your longboard/shortboard hybrid. It is shorter and lighter than our Flexdex 40 and is a step up from the Pro 33.
What Is This Shape?
This deck was originally designed with our mid-length/ longboard surfers in mind. Like those classic surf shapes, it distributes weight seamlessly for better balance and a smooth ride.
Whose It For

The Cruiser 36 is ideal for those looking for a more sturdy, but still slightly loose shape. With this under your feet, the rider will be able to do some small cross-stepping combined with long drawn out carves. Making it an extremely fun board to have a session on.
This board is also ideal for commuting, as it offers an extremely smooth ride without a lot of work to get it going. 
Board Design
The board is engineered UNLAMINATED fiberglass composite. Meaning, your board will never delaminate, break, or die. EVER.
With your traditional wooden skateboard - when you tilt it to turn - energy is lost. This means you end up slowing down in the turn. With this deck, you
Board Dimensions

Length: 36"